Thinking of selling a house by owner the traditional way? We have a better plan!
When you decide to sell your home, you need to be prepared for an onslaught of other decisions you'll have to make in a short amount of time. Where will you go? Why are you moving? Are you going to make repairs to your existing property? What is the market like in the area? What will happen if no offers are received? These are just some of the questions that will need answering when it comes to the sale of a home, but one of the most important questions is who will be doing the selling!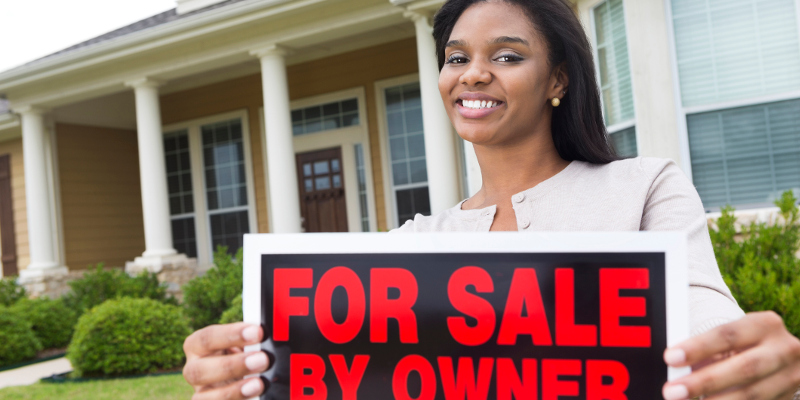 The truth about real estate transactions is that the final closing can feel like a literal book of paperwork. If you want to sell a home with a real estate agent, you have someone on your side doing all the paperwork and scheduling for you. They can help you through every step of the process, including showings, marketing, and checking out the potential offers that you might get. Selling a house by owner, however, can be much more complicated.
When selling a house by owner, you are in charge of all the details of a home sale. You'll need to come to an agreement with a potential seller and navigate the process yourself. However, real estate often comes with a percentage commission for the real estate agents involved, which you won't have to pay when selling a house by owner.
Selling a House by Owner Can be Challenging
Here at Widespread Properties, we deal with homeowners who want to get their Charlotte, North Carolina home sold in a timely manner and have several reasons why using a realtor or handling the sale themselves present problems. By paying cash for houses, we save you the lengthy process that either of these methods can take and make the entire transaction uncomplicated. Let's face it– moving is stressful as it is, so selling a house by owner might not be the way to go if you want a smooth experience.
Selling a house by owner is a process in which, as the seller, you are responsible for everything that a real estate agent would do. You need to research the value of your home to come up with an asking price. You need to learn about how to stage your home to appeal to potential buyers. You need to take calls from those interested in your home and set up tours. You need to compile the contract to purchase and other paperwork. The list of duties goes on and on, not to mention that a misstep along the way can bring a sale to a grinding halt or leave you in a court battle in the future. Most homeowners are ill-equipped to handle the complexities involved with selling a house by owner.
If you would like to learn about our cash offer method, which can have your home sold sooner than you might think with minimum effort on your part, give us a call today. We can present you with a cash offer within 24 hours of meeting with you and viewing your home. It doesn't get any easier than that!
Want the best of both worlds? Instead of working with a realtor or selling a house by owner, turn to Widespread Properties for your Charlotte, North Carolina property! We can give you a fair, uncomplicated sale that will make your decisions down to one– why not go for it?

---
At Widespread Properties, we help those interested in selling a house by owner in Charlotte, Concord, Cornelius, Indian Trail, Harrisburg, Huntersville, Kannapolis, Matthews, Mint Hill, Monroe, Mooresville, Mt. Holly, Pineville, Waxhaw, and Weddington, North Carolina.
Similar Services We Offer: