At Widespread Properties, we provide the quickest, easiest, and most transparent way to sell your home – for cash! Here are just a few reasons why you should let us help you out with your real estate needs when you're ready to sell. Contact us today if you want to get started!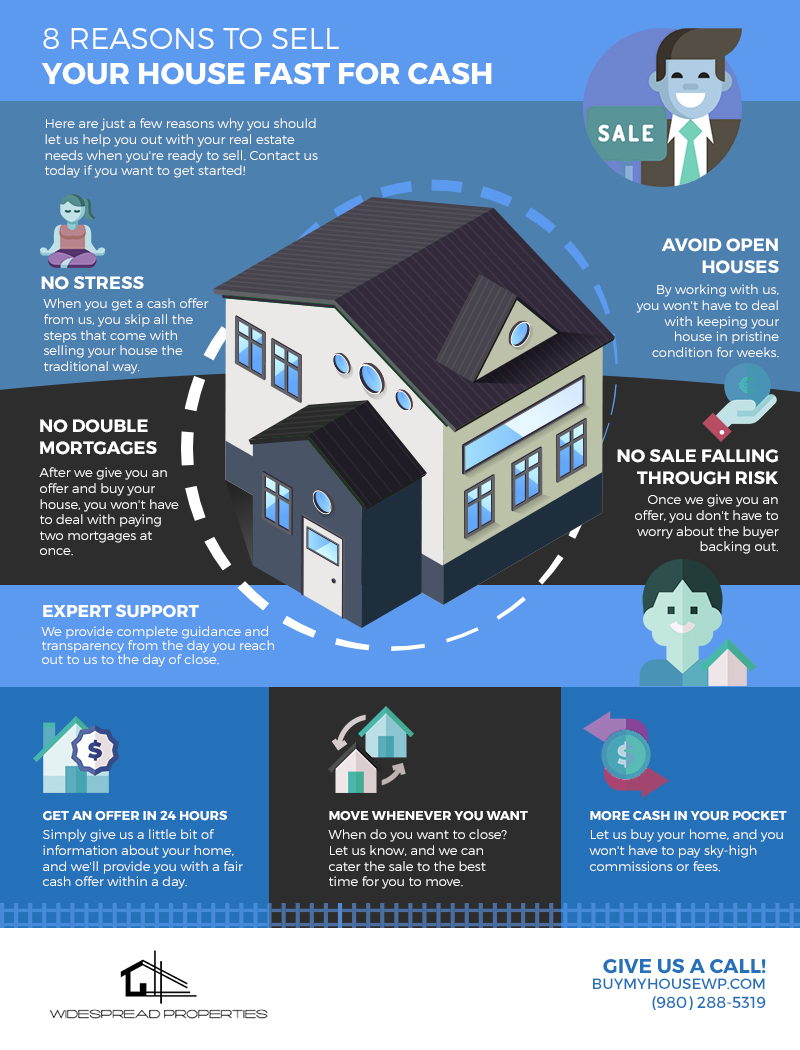 1.  Skip the stress of selling—There's a lot that goes into selling a home, and most of the time, it's stressful. When you get a cash offer from us, you skip all the steps that come with selling your house the traditional way.
2.  Avoid open houses and showings—By working with us, you won't have to deal with keeping your house in pristine condition for weeks on end during open houses and showings.
3.  Avoid double moves and double mortgages—After we give you an offer and buy your house, you won't have to deal with paying two mortgages at once or moving out of your house before you're ready.
4.  Don't worry about contingencies or the sale falling through—Once we give you an offer, you don't have to worry about the buyer backing out or dealing with tons of contingencies that require time out of your busy schedule.
5.  Benefit from expert support from offer to close—We provide complete guidance and transparency from the day you reach out to us to the day of close.
6.  Get an offer in 24 hours—Simply give us a little bit of information about your home, and we'll provide you with a fair cash offer within a day.
7.  Pick when you want to move—When do you want to close? Let us know, and we can cater the sale to the best time for you to move.
8.  Keep more cash in your pocket—Let us buy your home, and you won't have to pay sky-high commissions or fees, so you can keep more money in your pocket.