A phone call to Widespread Properties can help you figure out how to sell your house fast.
If you are looking to sell your home, there are times when you can wait for the month (or two or three) that it might take to get a good offer on your home. However, there are also times when you need to figure out how to sell your house fast! If you fall into the latter category, our team here at Widespread Properties can give you a few tips.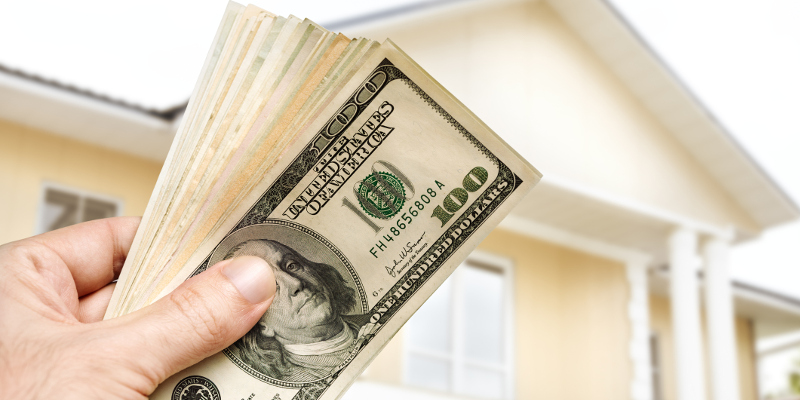 First, clean and tidy up as much as you can, even renting a storage unit if necessary. People often move because they've outgrown their space, but what potential buyers will see is that your house feels cluttered and has no storage. Instead, clear out all the extras and furniture that isn't needed and showcase your house for what is able to fit inside instead of what isn't.
Second, don't try to sell your home by owner. Many people don't want to pay the commission for a realtor, but unless you have loads of spare time to market your home, expect your home to be for sale for a significantly longer time period.
Top Reasons to Sell Your House Fast
There are many situations in which you have the available time to sell your house through traditional methods, such as listing with a realtor or handling it as a for-sale-by-owner transaction. However, there are equally as many situations in which you might need to know how to sell your house fast. Here at Widespread Properties, we offer a great option for people who don't have the time to wait. We pay cash for houses and can provide you with an offer for your Charlotte, North Carolina home within 24 hours. Here are some of the top reasons why you might need to sell your house fast using our services.
Job Offer: It can be very exciting to be recruited by a company that recognizes your talents and offers a deal that is too good to pass up. When they happen to be out of state or even out of the country, you need to sell your house fast because the employer generally wants you to start as soon as possible. Taking the time to sell your home the traditional way could mean losing the opportunity.
Pending Foreclosure: Falling on bad times can leave you in a position that you are unable to meet your financial obligations, including the mortgage on your home. Having a foreclosure on your record can adversely affect your future, so you need to sell your house before that happens.
Family Obligations: It used to be that families tended to live in the same general area, but today there can be many states or even countries between them. If a family member out of the area is having medical or other issues, it may fall on your shoulders to move closer to them to assist them. Rather than leave your home vacant, learn how to sell your house fast and get that issue off your mind so you can concentrate on your family.
Third, if you really want to know how to sell your house fast, call us here at Widespread Properties! We buy homes all over Charlotte, North Carolina and in all sorts of conditions for a fair price. Often this can be a great option for people who need to sell their house fast without the hassle of decluttering or trying to find a realtor. With us, you can learn how to sell your house fast in any market because we buy any house! Let us know how we can help you sell your house fast today.

---
At Widespread Properties, we help those who want to learn how to sell your house fast in Charlotte, Concord, Cornelius, Indian Trail, Harrisburg, Huntersville, Kannapolis, Matthews, Mint Hill, Monroe, Mooresville, Mt. Holly, Pineville, Waxhaw, and Weddington, North Carolina.